Better by Design
While connectivity and a sense of belonging must come from the community itself, Auranga has been specifically designed to help facilitate community outcomes.  The city boasts a number of design innovations that will actually improve people's quality of life.
Cycle ways
One of the best examples of this are the cycle ways that are strategically placed around the attractive coastline and then totally integrated with the city.
The opportunity to cycle in a beautifully designed and purpose built environment is a real joy. It's an activity that can be shared with your family and friends. It's an activity that lets you enjoy the view and the exercise.
After all, you just can't be sad when you're riding a bike.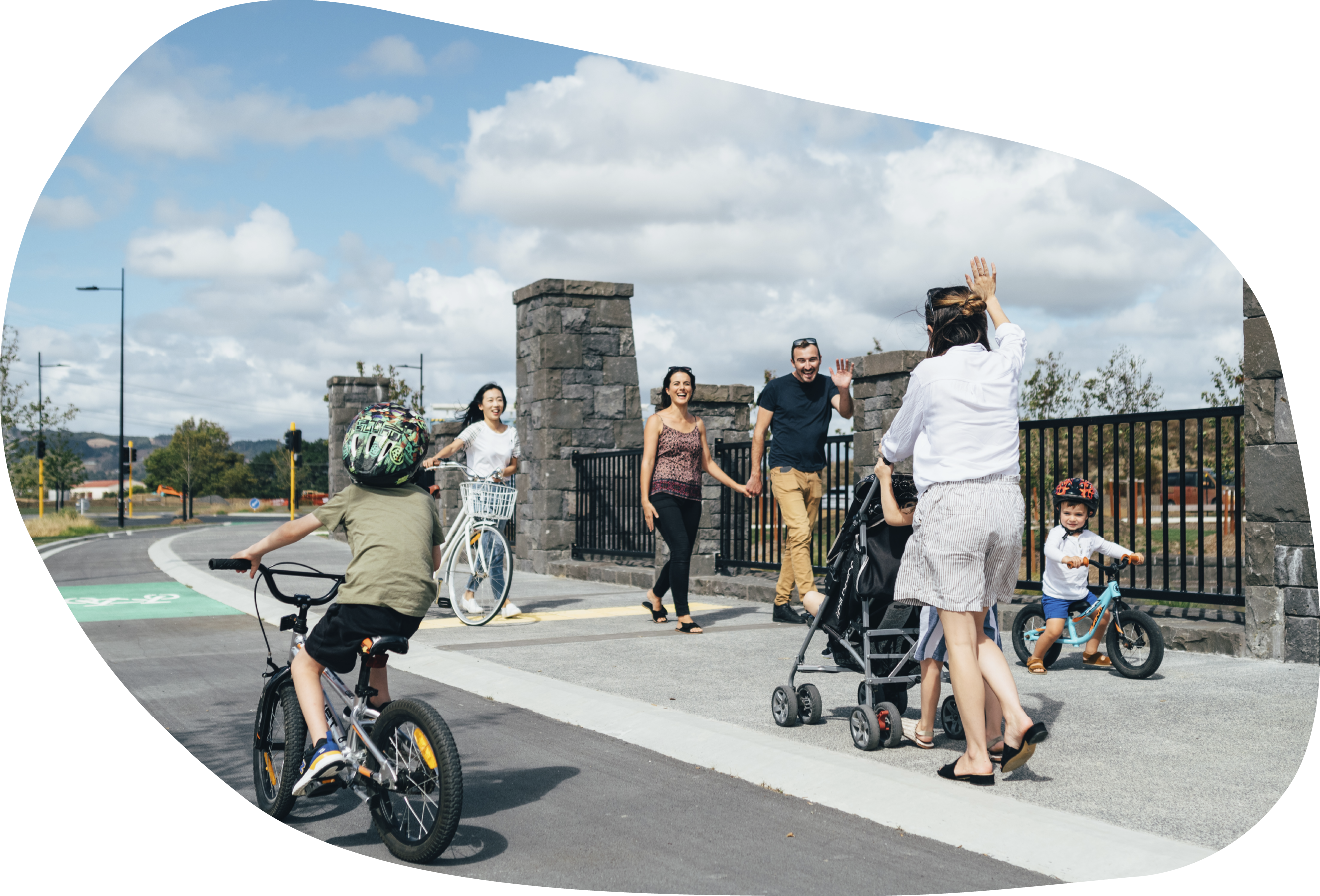 Walkways
The same paved areas around the coastline and throughout the city are also walkways. Everyone knows that walking is good for you. Good for the soul and good for the body.
A walk in nature walks the soul back home.
The Auranga walkways let you discover the simple pleasure of walking. So you can take-in the natural splendour of the coastline or simply walk to the town square for a coffee.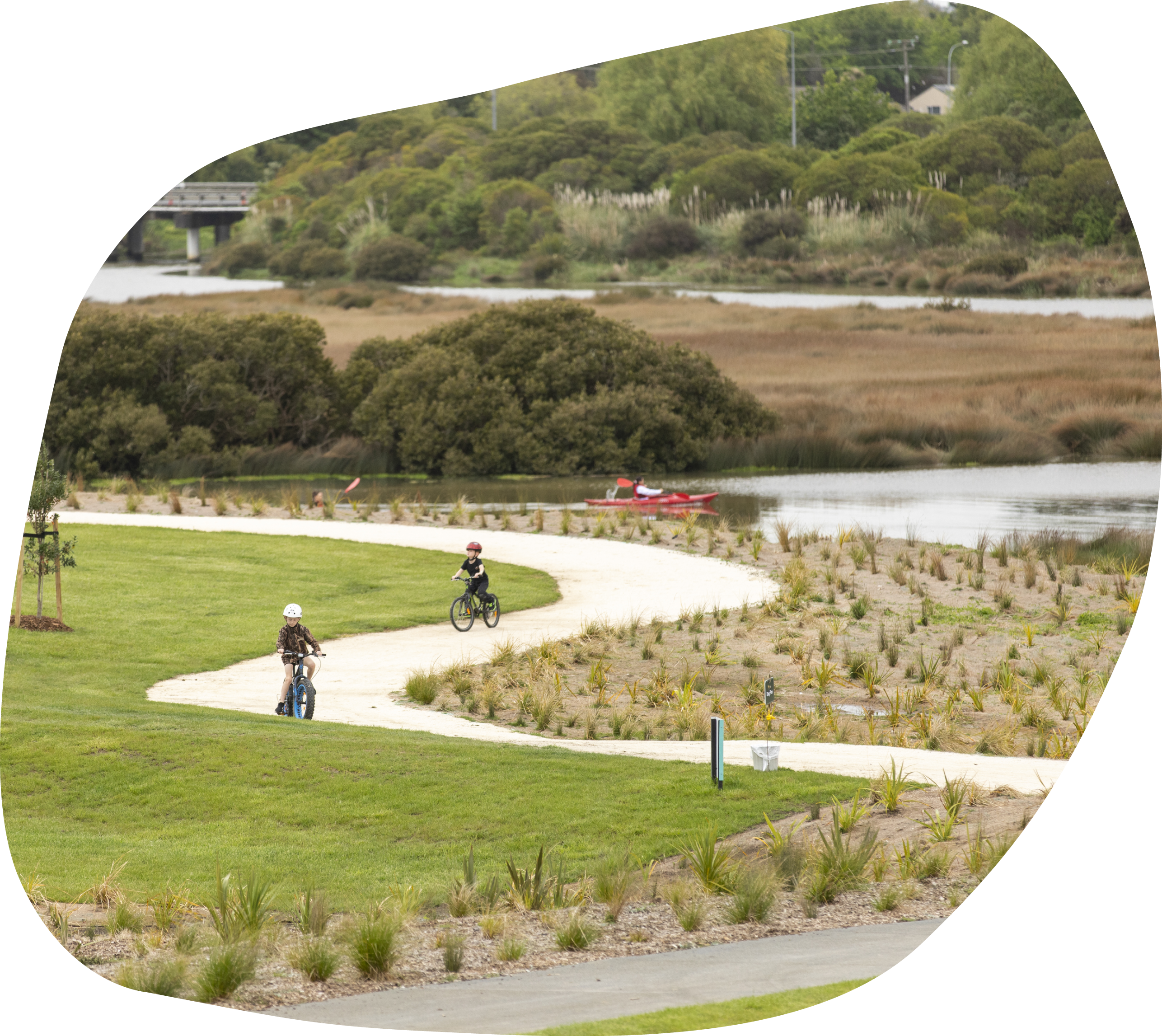 Waterways
John Keats wrote "A thing of beauty is a joy forever."
And the waterways, streams and lakes of Auranga are truly beautiful. The city has been designed to honour the water and to share and protect the precious coastline and wetlands for generations to come.
Residents of Auranga can relate directly to the water and this provides a wonderful sense of freedom with paddling, swimming or kayaking. All at your back door.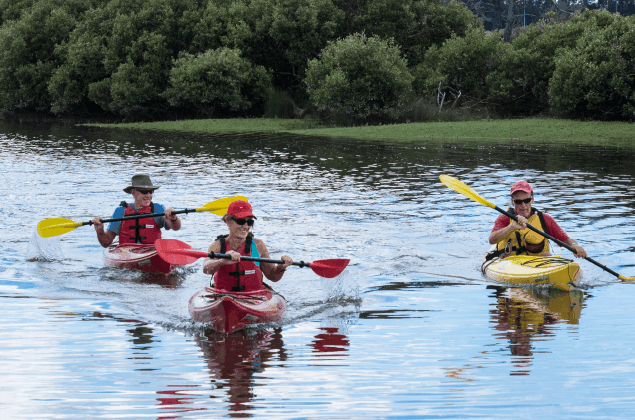 The Bridge
"Come let us build bridges of love, with the cement of kindness and pillars of love."
This quote from philosopher Debashis Mrinda truly captures the spirit of Auranga. And the bridge itself truly captures the beauty of the local bluestone. The bridge has been hand-crafted from bluestone that comes from the quarry next door to the site. The bluestone provides the foundation on which this city is built.
Symbolically, this is a bridge to a wonderful new life for you and your family.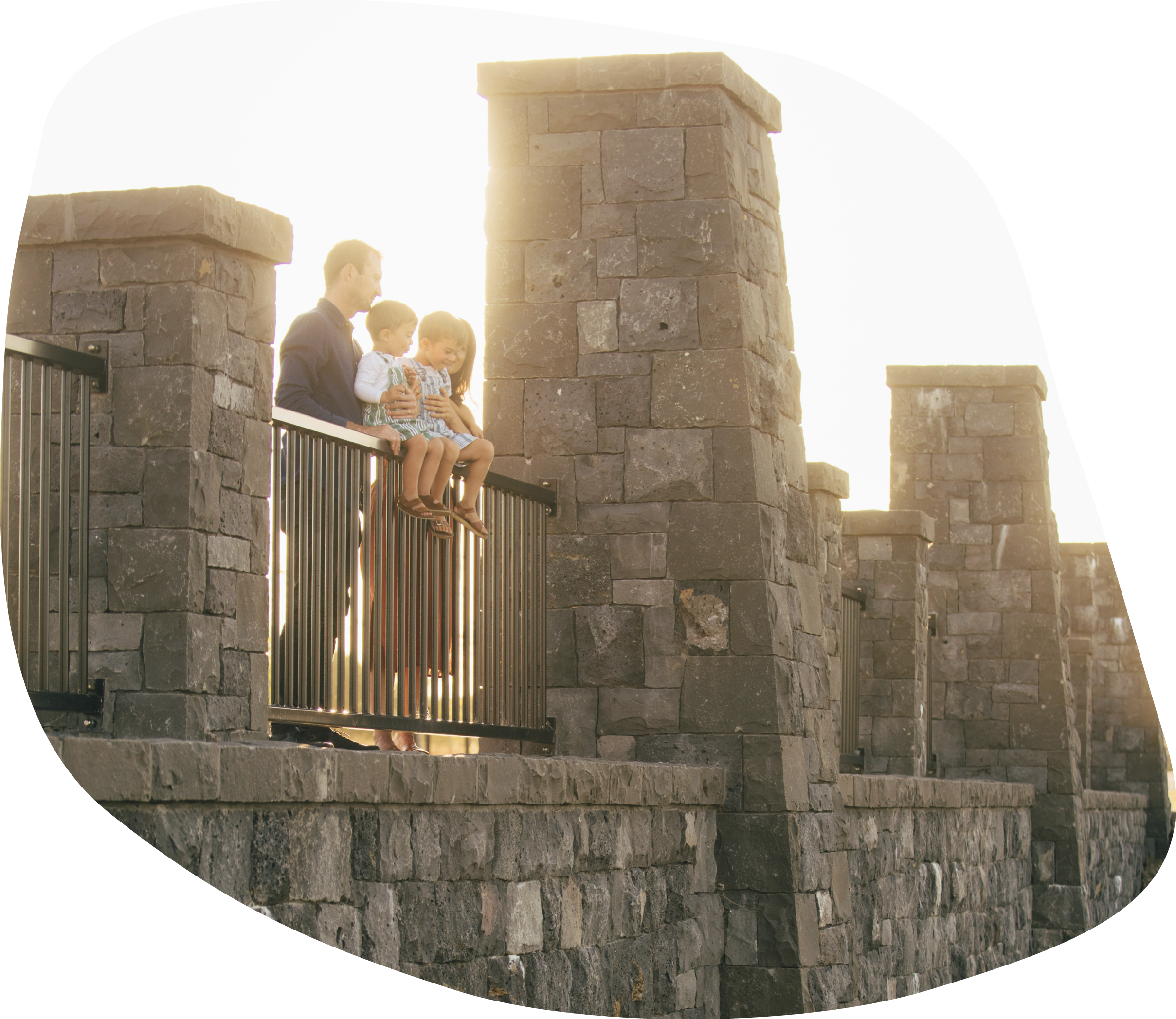 Trees
The poet Munia Khan wrote:
"Every mind should reflect to touch the green of life through trees."
There is no doubt that the beauty of trees improves our lives. All the streets and walkways at Auranga are all tree-lined and their appearance will only improve with time. Auranga will plant over one hundred thousand plants for the future.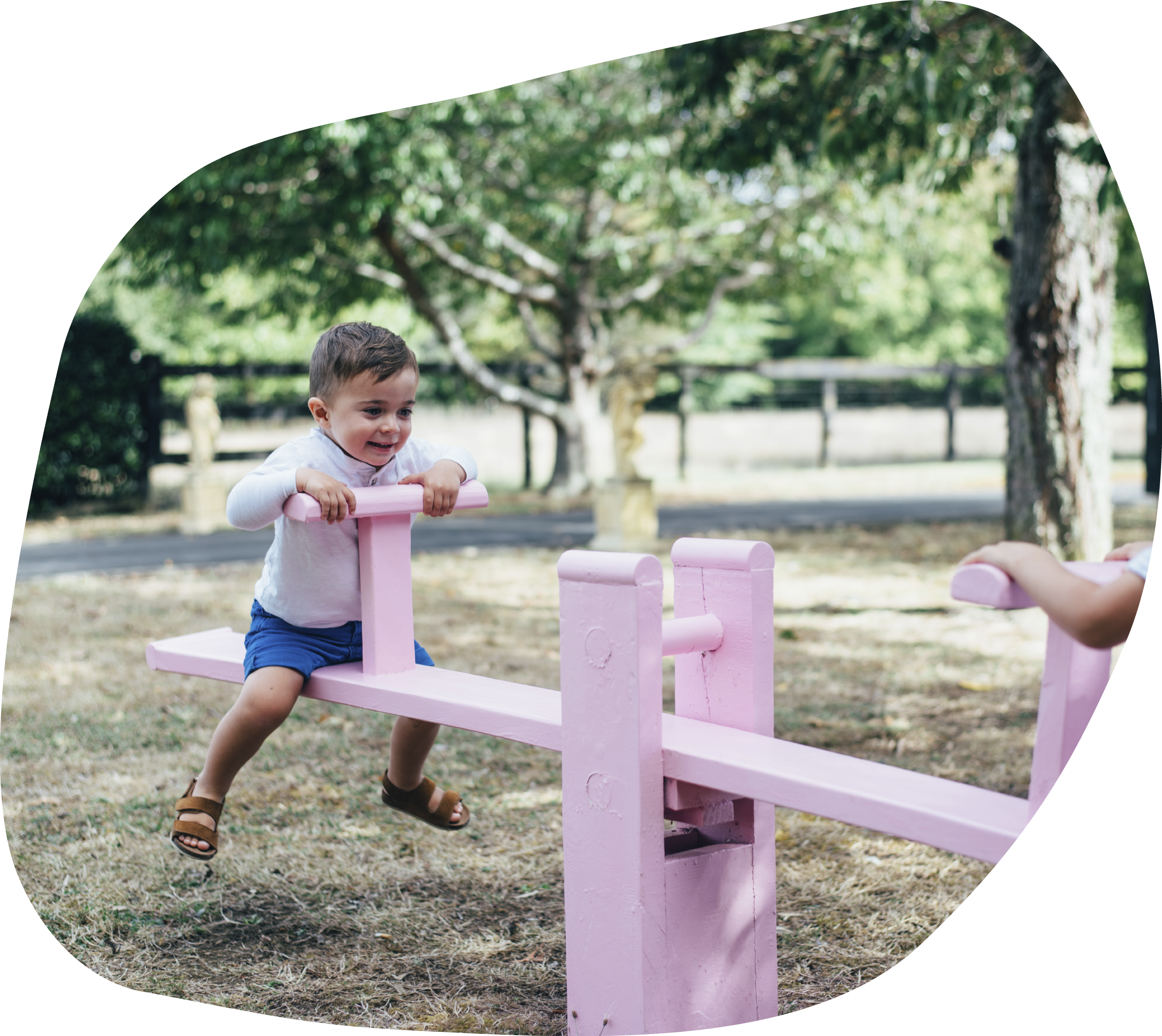 The Dog Park
They say that dogs are not our whole life, but they make our lives whole.
Making lives whole is one of the key tenets of Auranga town planning. And with enough space, Auranga is able to provide its residents with a dog park fully complete with exercise facilities.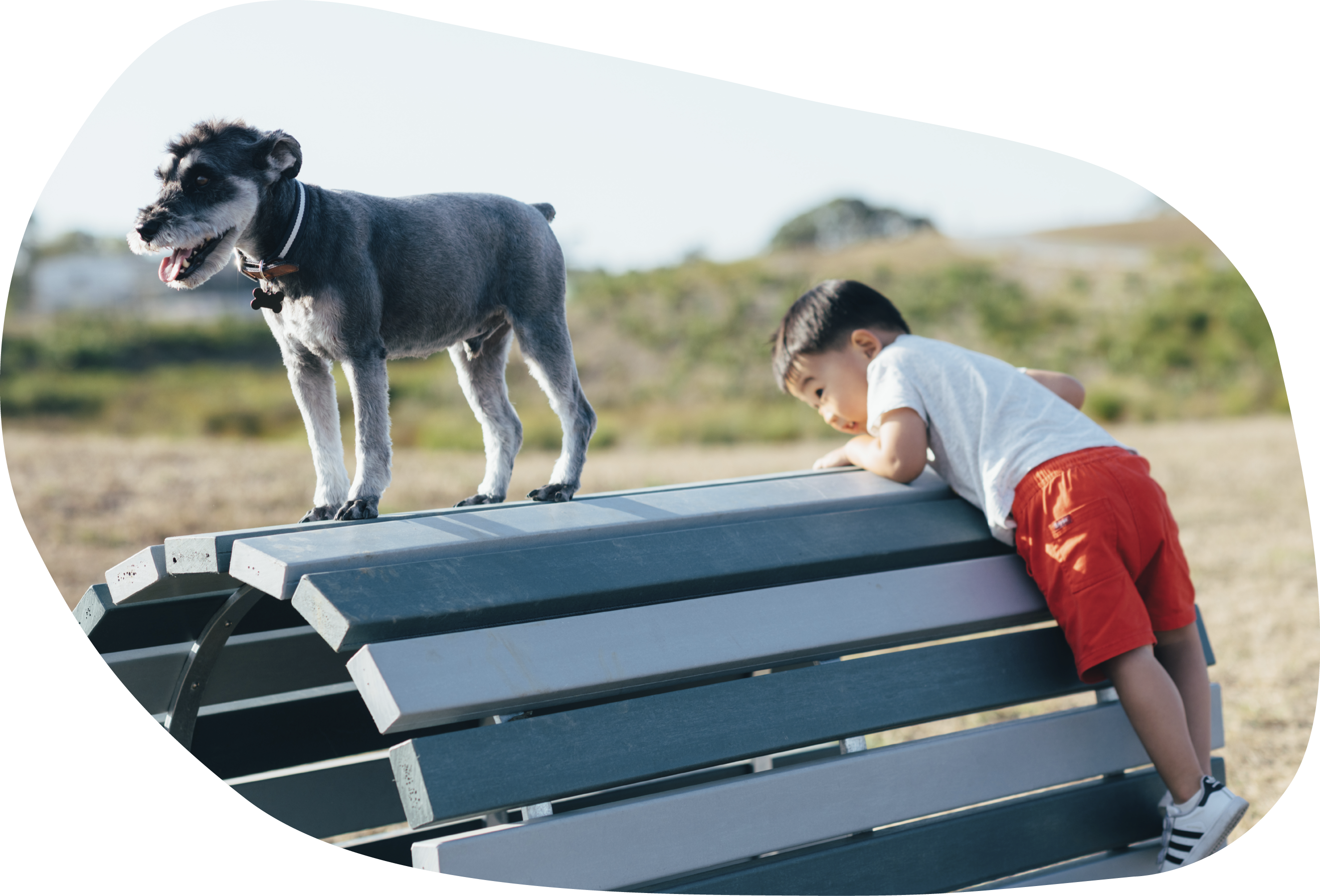 Playground
Auranga features a colourful, state-of-the-art playground to fill the young ones' days with fun and laughter. A wonderful facility to have within easy walking distance.